Arrizza Srl is proud to announce the introduction of 4.0 Technology Contact us with no obligation for more information.
We offer
Experience
Proficiency
Support
Since 1984
Italian company leader in the bio-agricultural machinery production for the wine sector, born by the will of Mr. Giuseppe Arrizza supported in growth path by the family who helped him to increasing the characteristics of dynamism and flexibility making it a reference point in the sector.
Experience
With over 40 years of experience, the Arrizza's company designs and produce high performance equipment for inter-row working, soil cultivation and weed management.
Proficiency
The know-how acquired in the field makes it possible to create robust, reliable machines with high production yields ready to respond to the needs dictated by the most important wineries present on the national and international markets.
Support
Customer care and after-sales assistance as essential attributes of its core business which has roots in made in Italy quality for all used components and production processes.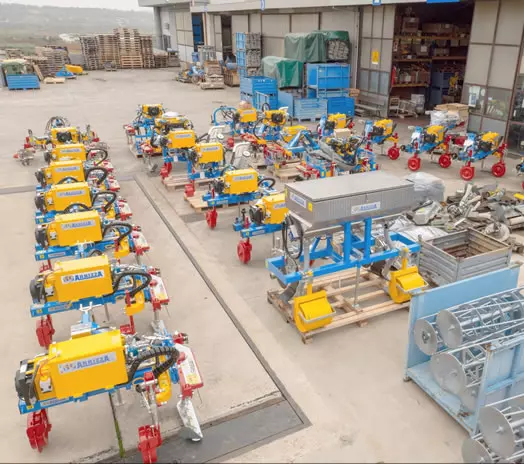 PRODUCTS IN ITALY
Products
Our company produces and sells a wide range of products that are more suitable for your needs, various sizes and kind of intervention: